2019.09.11
【Still unveiled!!】Netflix's original movie "The Earthquake Bird" featuring Naoki Kobayashi to be available from 11/15 (Fri.) will be screened as a special work on the 32nd TIFF & the 63rd LFF and in North America & United Kingdom for a limited period
Netflix's original movie "The Earthquake Bird"
featuring Naoki Kobayashi
will be available from 11/15 (Fri.)!!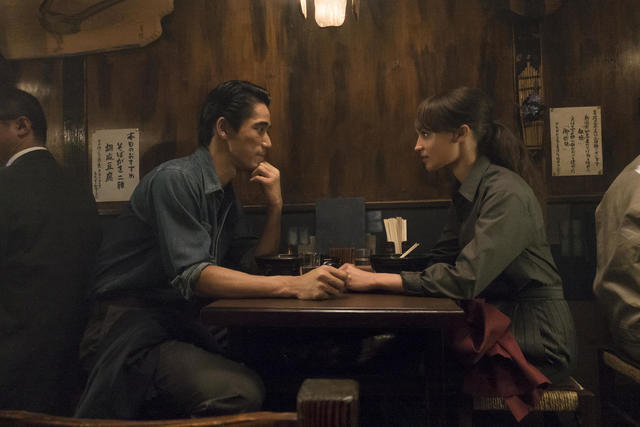 "The Earthquake Bird" is based on the suspense novel of the same name by British writer Susanna Jones. This suspense and mystery film is set in Tokyo, and revolves around the love-hate relationship between two women and a man and the complex mentality of women who live in a foreign country!
Naoki plays the key character Teiji, an enigmatic photographer who was in a relationship with both the heroine Lucy played by Alicia Vikander and Lily played by Riley Keough at the same time!
What's more, "The Earthquake Bird" will be screened as a special work on the 32nd Tokyo International Film Festival!
Oscar-winning actress Alicia Vikander who plays the lead role will come to Japan together with Wash Westmoreland and participate in the film festival with Naoki Kobayashi!
In addition, "The Earthquake Bird" will be screened 3 times on 10/10 (Thu.) & 10/11 (Fri.) on the 63rd London Film Festival which will be held from 10/2 (Wed.) to 10/13 (Sun.). Alicia Vikander and Naoki Kobayashi will participate in this film festival!
The movie will be screened in theaters in North America from 11/1 (Fri.) and United Kingdom from 11/8 (Fri.) for a limited period!
*Local time
Be sure to check it out!!
【The 32nd Tokyo International Film Festival Info】
~Schedule~
10/28 (Mon.) ~ 11/5 (Tue.)
~Venue~
Roppongi Hills
EX THEATER ROPPONGI
TOKYO MIDTOWN HIBIYA
Hibiya Step Plaza and more places
~Official Site~
https://2019.tiff-jp.net/ja/
【Story】
The story is set in Tokyo.
A foreign lady named Lily who lives in Japan went missing and then was found dead.
Her friend Lucy is suspected of murder. However, both women had relationships with a handsome and enigmatic photographer named Teiji.
Lily, Lucy and Teiji were engaged in a tumultuous love triangle.
What is the truth behind Lily's death?
【Cast】
Alicia Vikander
Riley Keough
Naoki Kobayashi
Yoshiko Sakuma
Crystal Kay
【Executive Producer】
Ridley Scott
【Director】
Wash Westmoreland
【Netflix Official Homepage】
https://www.netflix.com/jp/