2021.04.26
【On sale from 4/29 (Thu.)!】Painless Boy Produced by Natsuki Hori
Painless Boy Produced by Natsuki Hori
ON SALE at VERTICAL GARAGE from 4/29 (Thu.)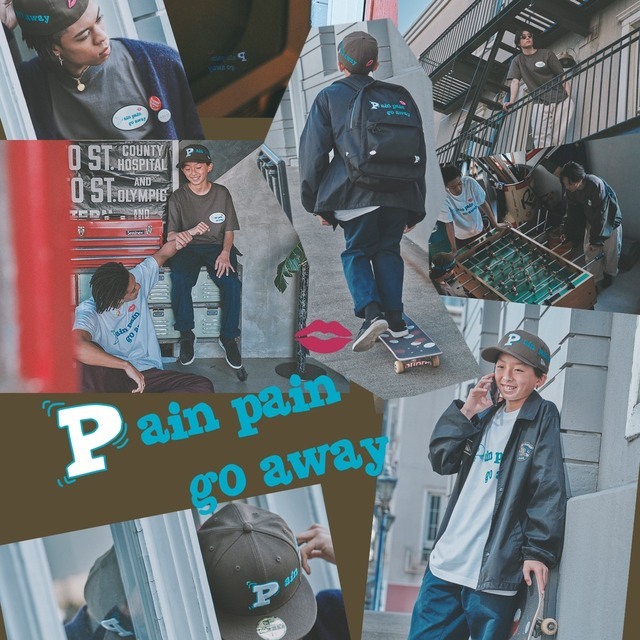 Natsuki Hori, the performer of FANTASTICS from EXILE TRIBE, collaborates with NEWERA!
NEWERA's 59FIFTY CAP, LIGHT PACK as well as T-shirts, key chains and pins featuring the same design based on the theme "Pain pain go away" matching the current situation will be on sale.
Be sure to check them out!
■On-sale Day
4/29 (Thu.)
■Eligible Stores
・VERTICAL GARAGE Directly Managed Stores
(NAKAMEGURO, SHIBUYA, NAGOYA, OSAKA, FUKUOKA)
・VERTICAL GARAGE ONLINE STORE
https://verticalgarage.jp/item/?freeword=Pain+pain+go+away&search=