2021.04.29
【STUDIO SEVEN×HAYN Free Shipping & POINTx10 Double Campaign】
【Free Shipping & POINTx10 Double Campaigns】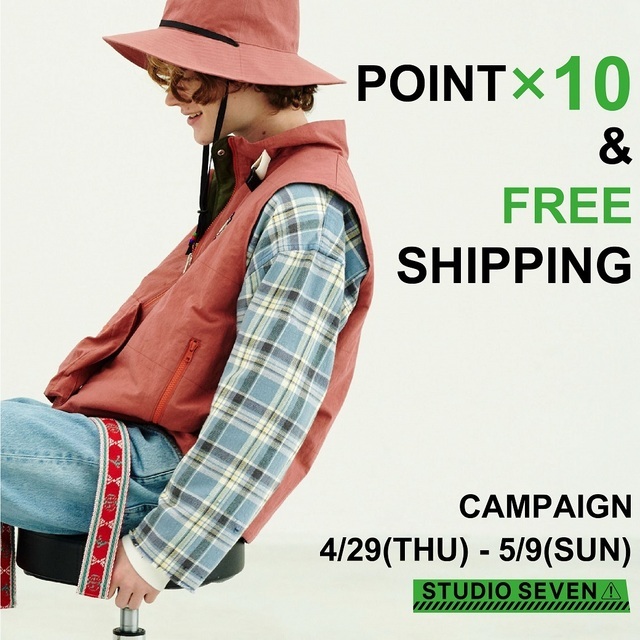 From 4/29 (Thu. & Holiday) to 23:59 on 5/9 (Sun.), STUDIO SEVEN will carry out a free shipping for all products campaign
in STUDIO SEVEN ONLINE STORE and STUDIO SEVEN NAKAMEGURO!
Moreover, customers will also get 10 times more members' points according to the amount they pay!
All the products are the designated products for both campaigns. Don't miss this valuable chance!
Click here for details↓
https://www.seven-official.jp/news/126
【STUDIO SEVEN×HAYN】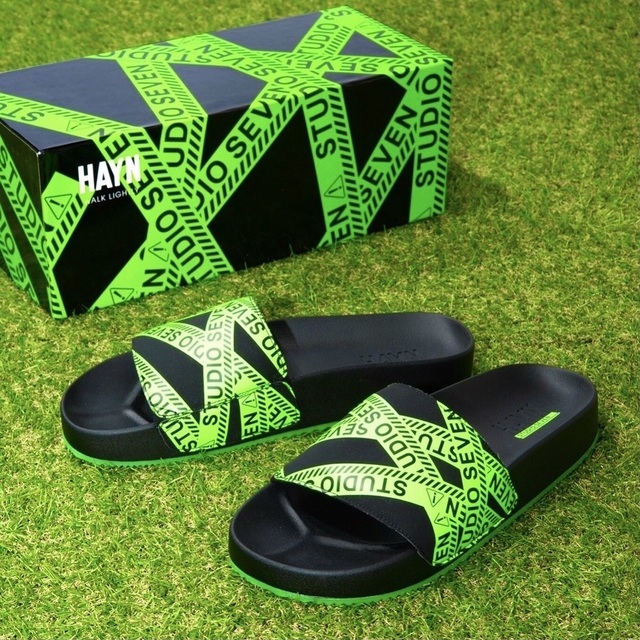 It is a pair of collaboration sandals. HAYN's cushioned slider sandals are printed with "STUDIO SEVEN" signature "CAUTION LOGO" in neon color.
This pair of comfortable sandals made of fine materials will bring less strain on the feet. The impressive STUDIO SEVEN print makes it a perfect item for early summer!
The sandals come in different sizes and are perfect for both men and women.
Moreover, pocket T-shirts printed with the original "CAUTION LOGO" will be on sale in STUDIO SEVEN at the same time.
Be sure to grab this chance and make a purchase!
■Eligible Stores
STUDIO SEVEN NAKAMEGURO, STUDIO SEVEN ONLINE STORE
■Products
STUDIO SEVEN×HAYN 9,900 yen (tax included / 9,000 yen without tax), 23cm ~ 29cm
Pocket T-shirt 11,000 yen (tax included / 10,000 yen without tax) black / white