2021.05.11
【On sale from 5/14 (Fri.)!!】Special collaboration by "THE RAMPAGE from EXILE TRIBE Shohei Urakawa × AMAZING COFFEE"!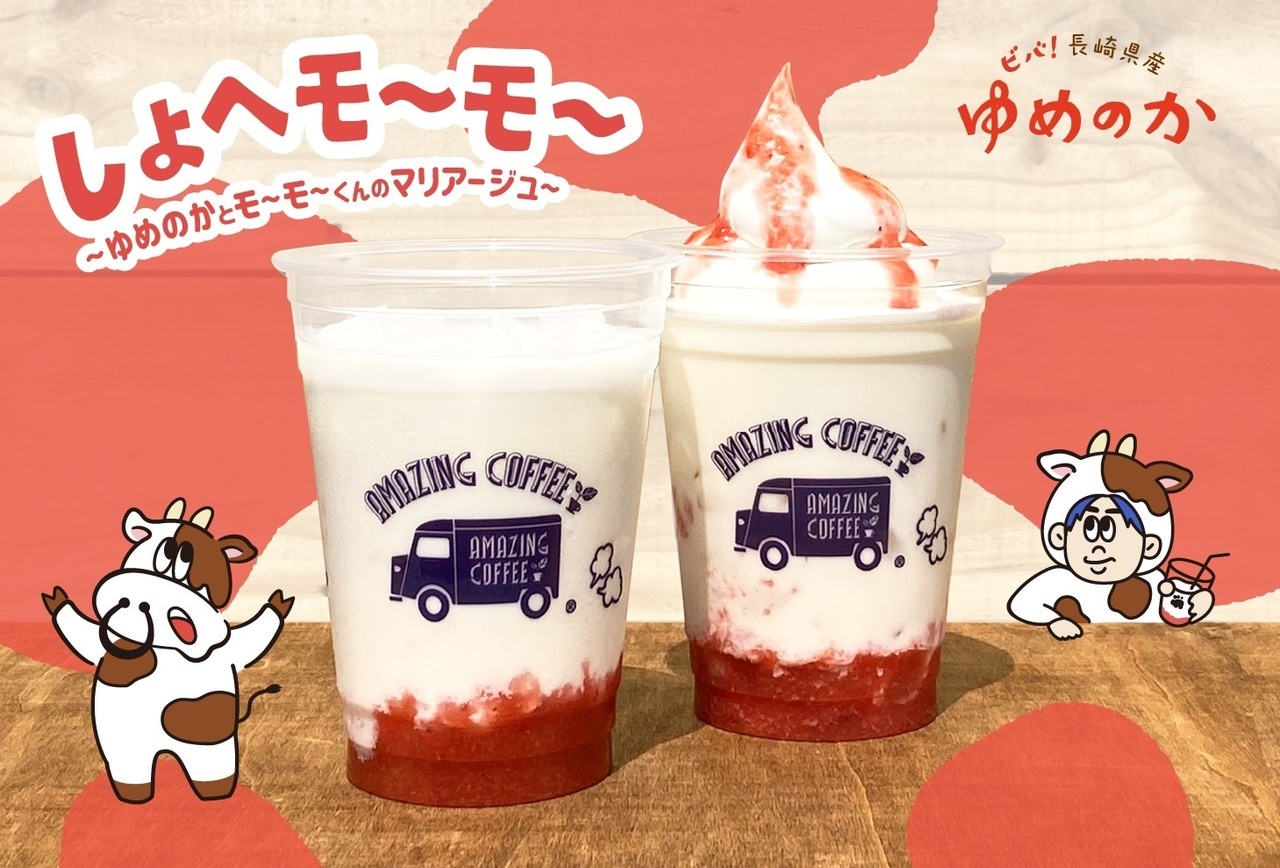 THE RAMPAGE from EXILE TRIBE's Shohei Urakawa who likes "Chocolate mo~mo~" a lot collaborates on AMAZING COFFEE Chocolate mo~mo~!
Here comes the original drink "Shohe mo~mo~"!!
Shohei Urakawa, who is Nagasaki's sightseeing ambassador, uses plenty of "Yumenoka" (strawberries from his hometown) and mixes milk with yogurt to make Lassi-type strawberry white chocolate mo~mo~!
A drink with bright color and rich taste...
Homemade "Yumenoka" puree is one of the highlights of this drink. Please enjoy the pulpy taste!
Special version with soft ice cream will be sold in EXILE TRIBE STATION in YOKOHAMA!!
Be sure to check out the perfect combination of "Yumenoka" and "mo~mo~ kun"!
To celebrate the collaboration, a "collaboration sticker by Shohei Urakawa and mo~mo~ kun" will be given at random to customers who purchase the designated product.
You may get a rare hologram sticker...!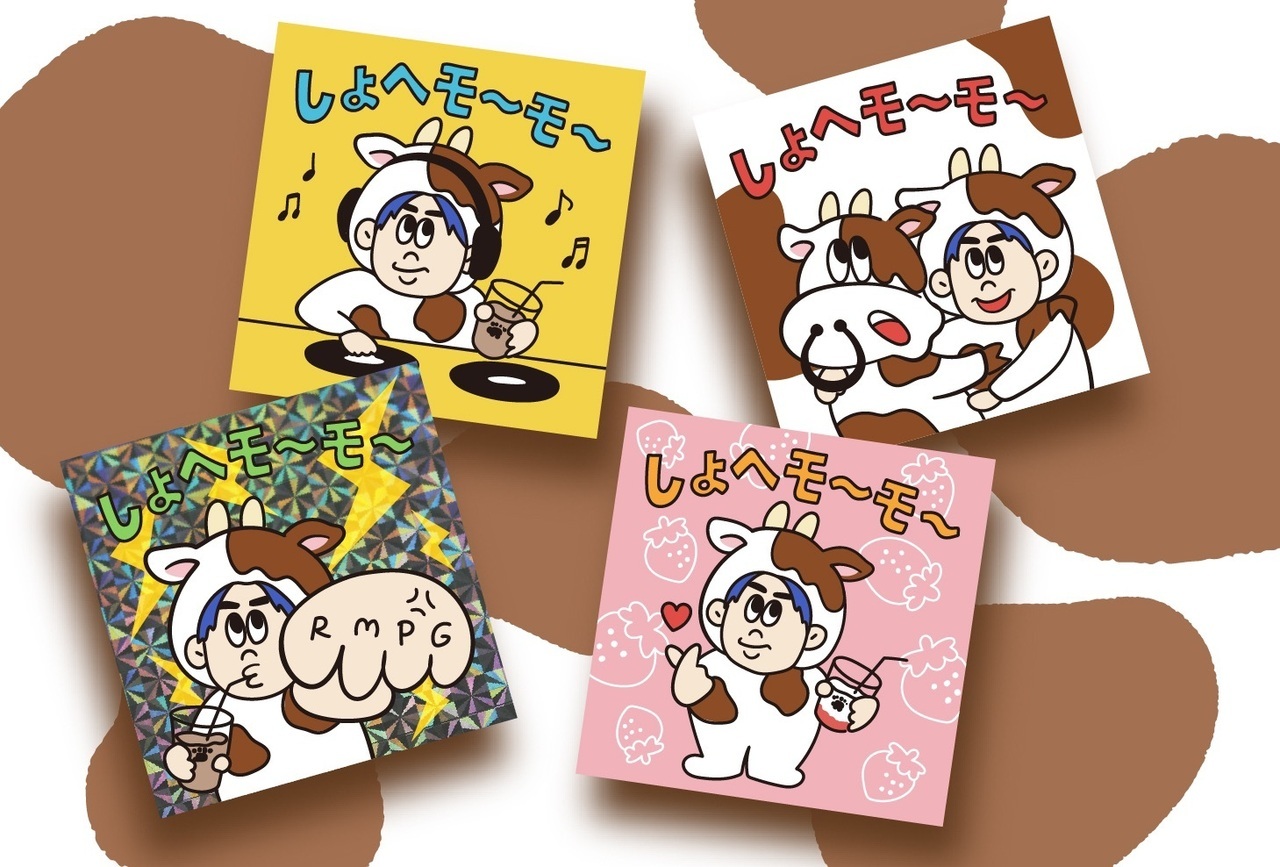 Please check out AMAZING COFFEE OFFICIAL WEBSITE for more details.
【AMAZING COFFEE OFFICIAL WEBSITE】
https://www.amazingcoffee.jp/news/detail/235