2021.07.10
Collaboration mask by HONESTBOY® BY STUDIO SEVEN and popular "PASTEL MASK" on sale from today
The collaboration mask by HONESTBOY® BY STUDIO SEVEN directed by EXILE NAOTO and PASTEL MASK, which is widely favored for its pretty and comfortable 3D masks that can be washed and worn multiple times, is on sale from today.
The mask comes in 8 colors. Its package features HONESTBOY®'s iconic rabbit and one package contains 3 masks, each printed with a different image (rabbit, soda water, logo). You can easily match it with other things.
PASTEL MASK's great popularity mainly lies in its comfort. The 3D structure fitting the face prevents heat from gathering, which helps you to breathe easily. In addition, the stretchy cushion material fabric fits the face well and the curve shape is easy to ears and will not inflict pain.
The smooth and cool-feeling material gives you a refreshing feeling. It is suitable for the current season.
Moreover, the mask will not wrinkle after the wash. You can wash and wear it multiple times.
HONESTBOY® original T-shirt and cap in pastel colors will be sold as well. Be sure to check them out along with the PASTEL MASK.
【Product】 *All tax included
・HONESTBOY®×PASTEL MASK (3 masks in 1 package) 1,320 yen
(pink, purple, beige, green, khaki, gray, charcoal, black)
Material: Polyester 95%, polyurethane 5%
Number: 3 masks in 1 package
Size: 2 sizes
Regular size (M): Length about 14.5cm × Width about 17.5cm
Small size (S): Length about 13.5cm × Width about 16.5cm
Antiseptic: Organic antiseptic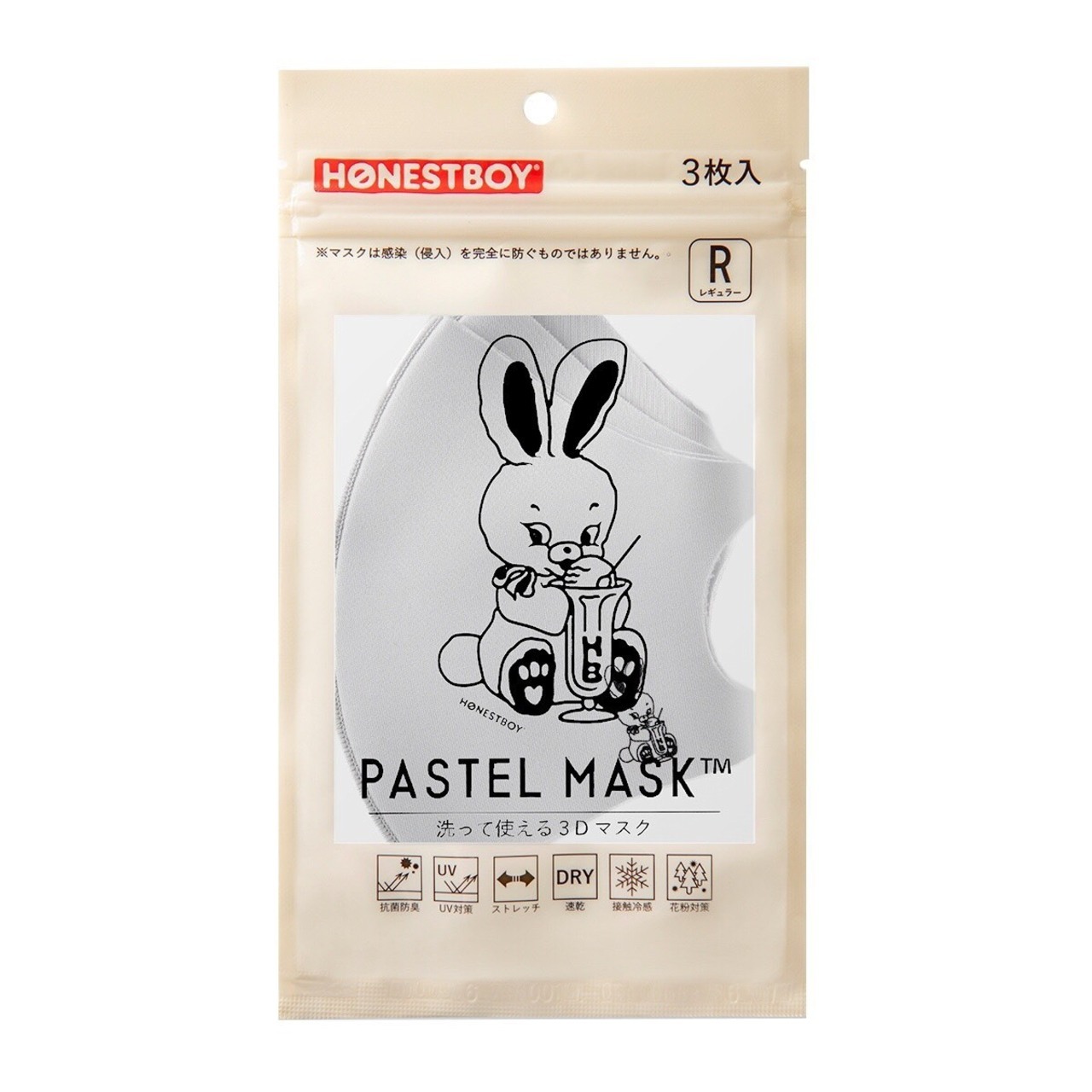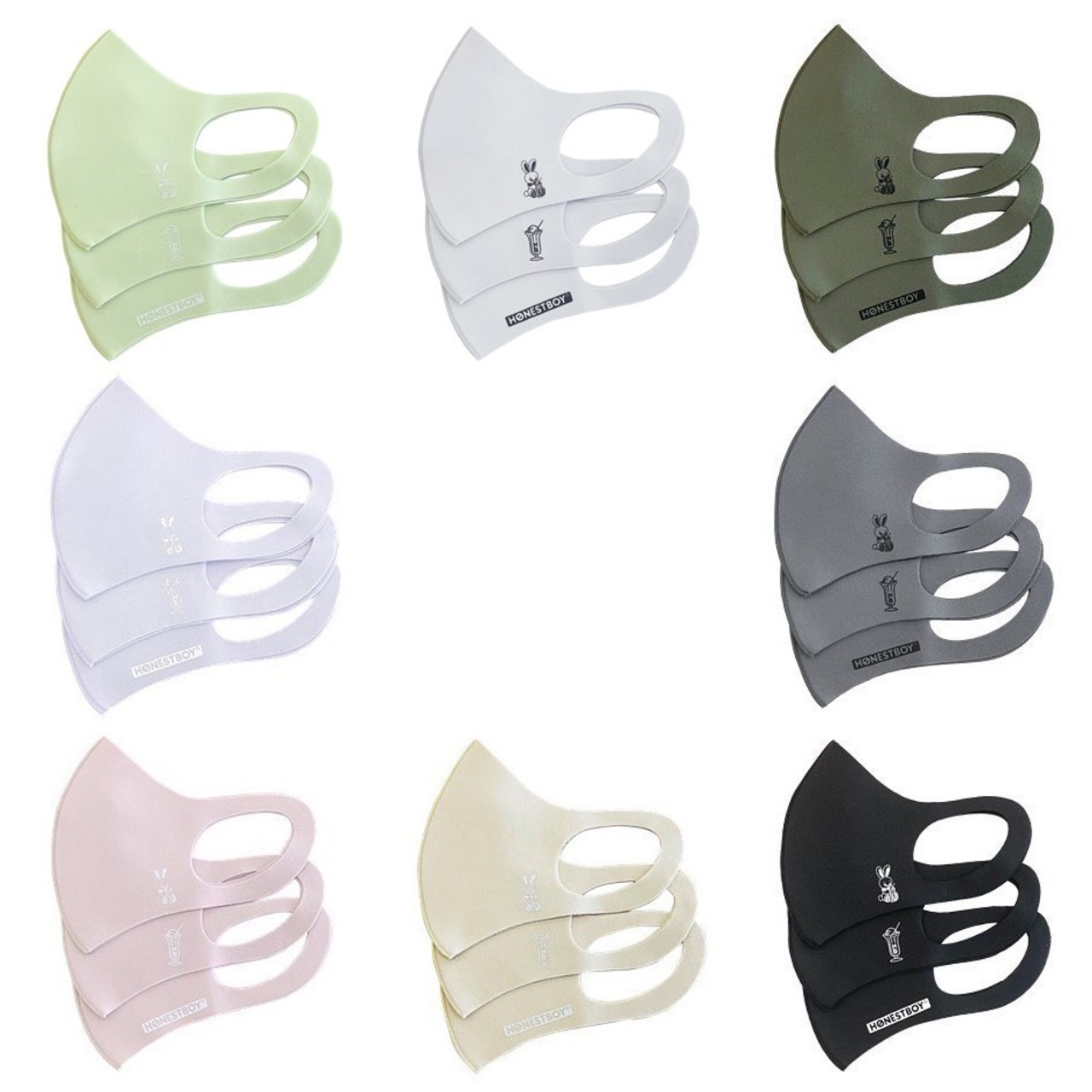 ・HONESTBOY HB Big Tee 8,580 yen
(white, natural, blue)
・HONESTBOY HB Wappen Cap 6,380 yen
(off white, lime, pink)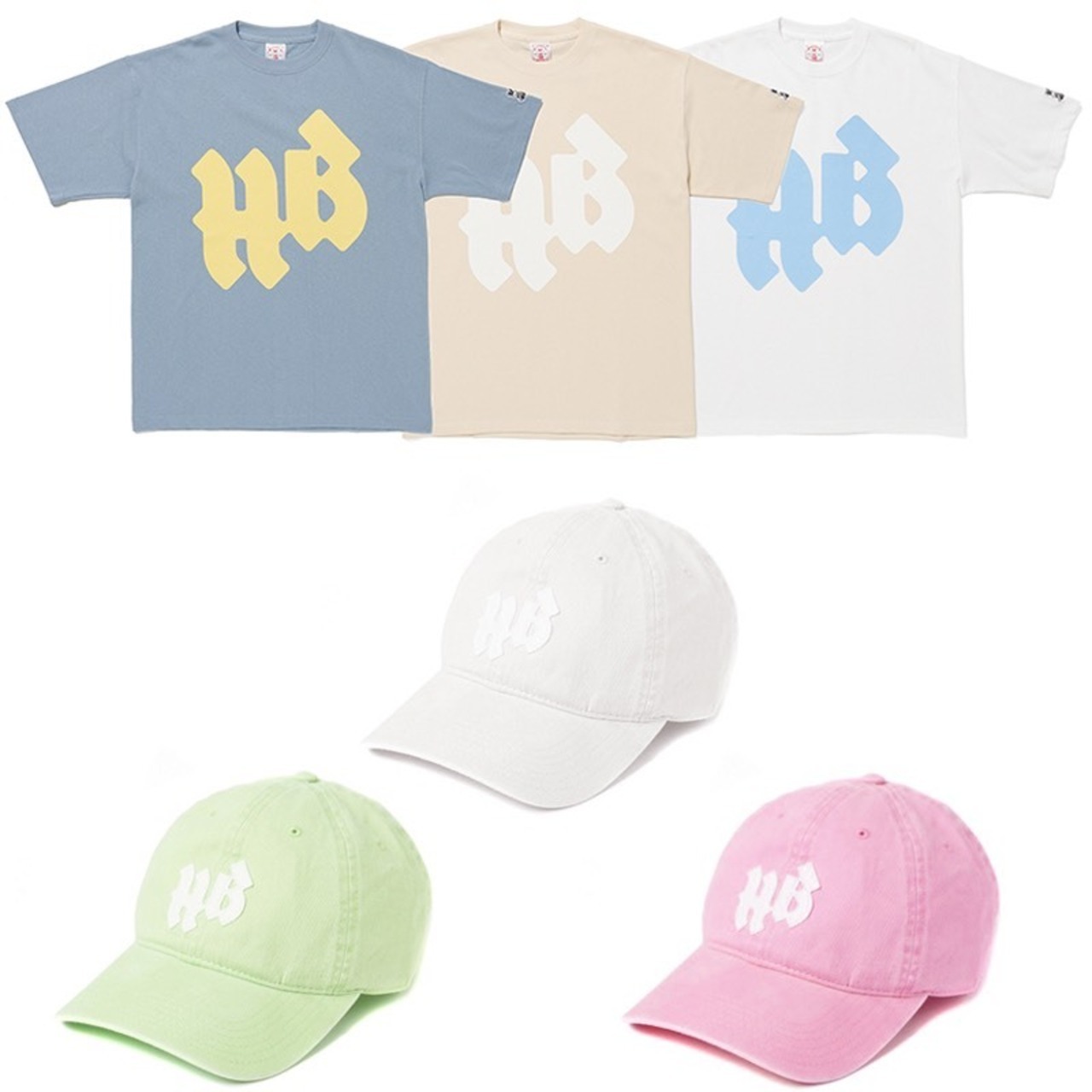 Click here for details↓
https://www.seven-official.jp/news/138
【HONESTBOY® BY STUDIO SEVEN ONLINE STORE】
https://www.seven-official.jp/honestboy
【HONESTBOY® BY STUDIO SEVEN INSTAGRAM】
https://www.instagram.com/honestboy.official/