2021.08.17
【Reservation opened at 11:00 on 8/17 (Tue.)!】Sales on orders of STUDIO SEVEN's message T-shirts which are also used as performance costumes!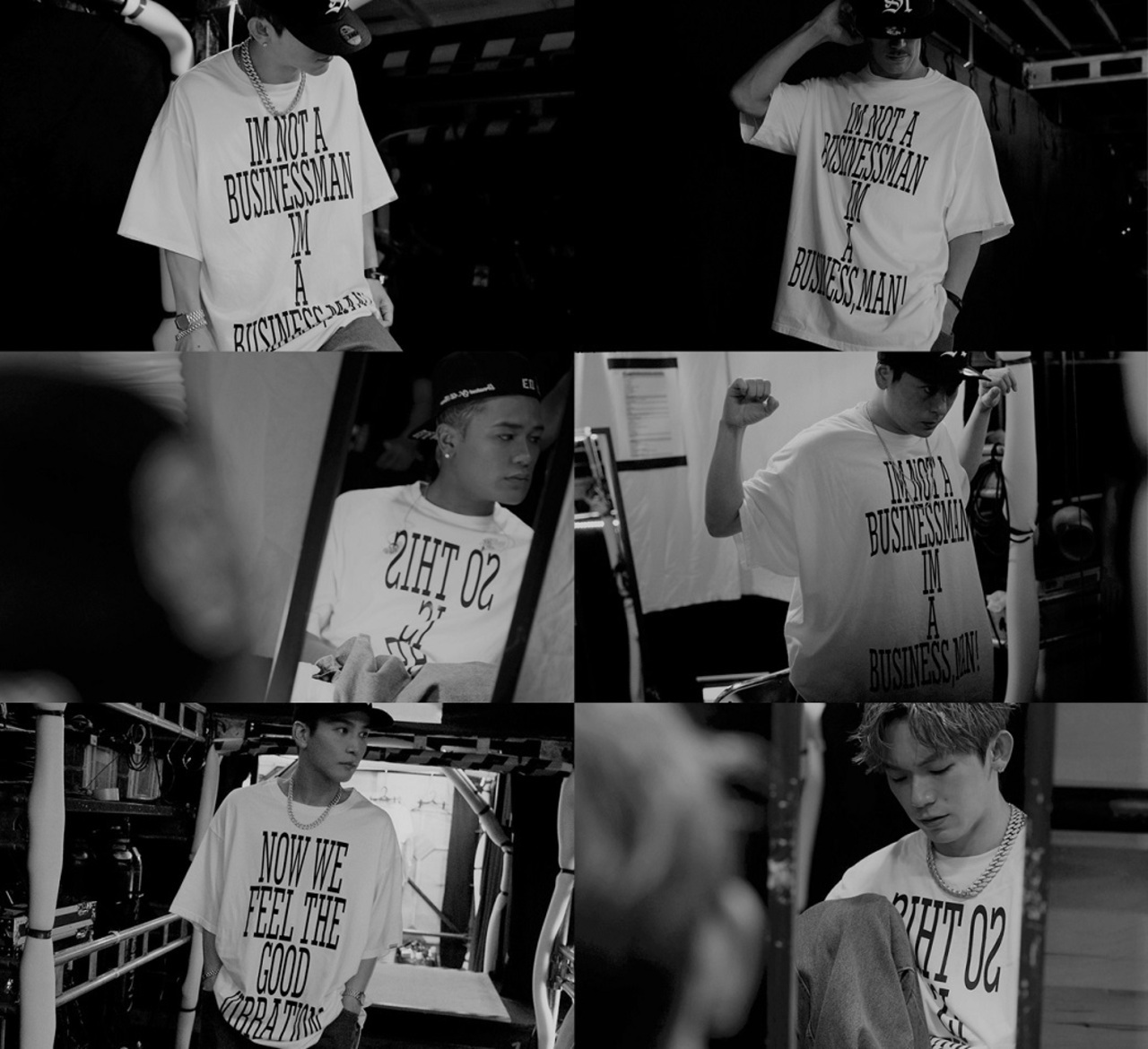 STUDIO SEVEN rolls out message T-shirts to pay tribute to designer BIG-O of fashion brands "PHENOMENON" and "MISTERGENTLEMAN". The reservation starts today!
This time, three types of the message T-shirts are created by designers Johnny Hiramoto and Shingo Mizutani. Each of them is full of energy and impact.
They are modern STUDIO SEVEN versions of the PHENOMENON graphic T-shirts that NAOTO, the director of STUDIO SEVEN, loved to wear during his dancer time in the early 2000s. The items are also used as performance costumes of J SOUL BROTHERS III on their ongoing live shows.
In addition, the items will be displayed at three places across Japan. Be sure to visit them if you pass by!
【PHENONENON】
It is a Japanese fashion brand established in 2004.
Centering on the dance tune, various music elements are incorporated into clothes under the concept of "music". The novel design is still loved by many people.
【Product Info】*tax included
・NOW WE FEEL THE GOOD VIBRATION SS Tee 9,900 yen
・SO THIS IS THE SEVEN SS Tee 9,900 yen
・I AM NOT A BUSINESSMAN SS Tee 9,900 yen
Color: White / Black
Size: L / XL / XXL
【Reservation Period】
8/17 (Tue.) 11:00 ~ 8/29 (Sun.) 23:59
【Sales Site】
STUDIO SEVEN ONLINE STORE
https://www.seven-official.jp/item?freeword=PHENOMENON
【Product Shipment Time】
Late October
【Product Display Places】
VERTICAL GARAGE OSAKA: 8/17 (Tue.) ~ 8/19 (Thu.)
STUDIO SEVEN NAKAMEGURO: 8/21 (Sat.) ~ 8/23 (Mon.)
VERTICAL GARAGE FUKUOKA: 8/27 (Fri.) ~ 8/29 (Sun.)
■STUDIO SEVEN ONLINE STORE
https://www.seven-official.jp
■STUDIO SEVEN INSTAGRAM
https://www.instagram.com/seven.official/?hl=ja