2021.10.02
【On sale from 12:00 on 10/4 (Mon.)】HALLOWEEN GOODS to be sold!!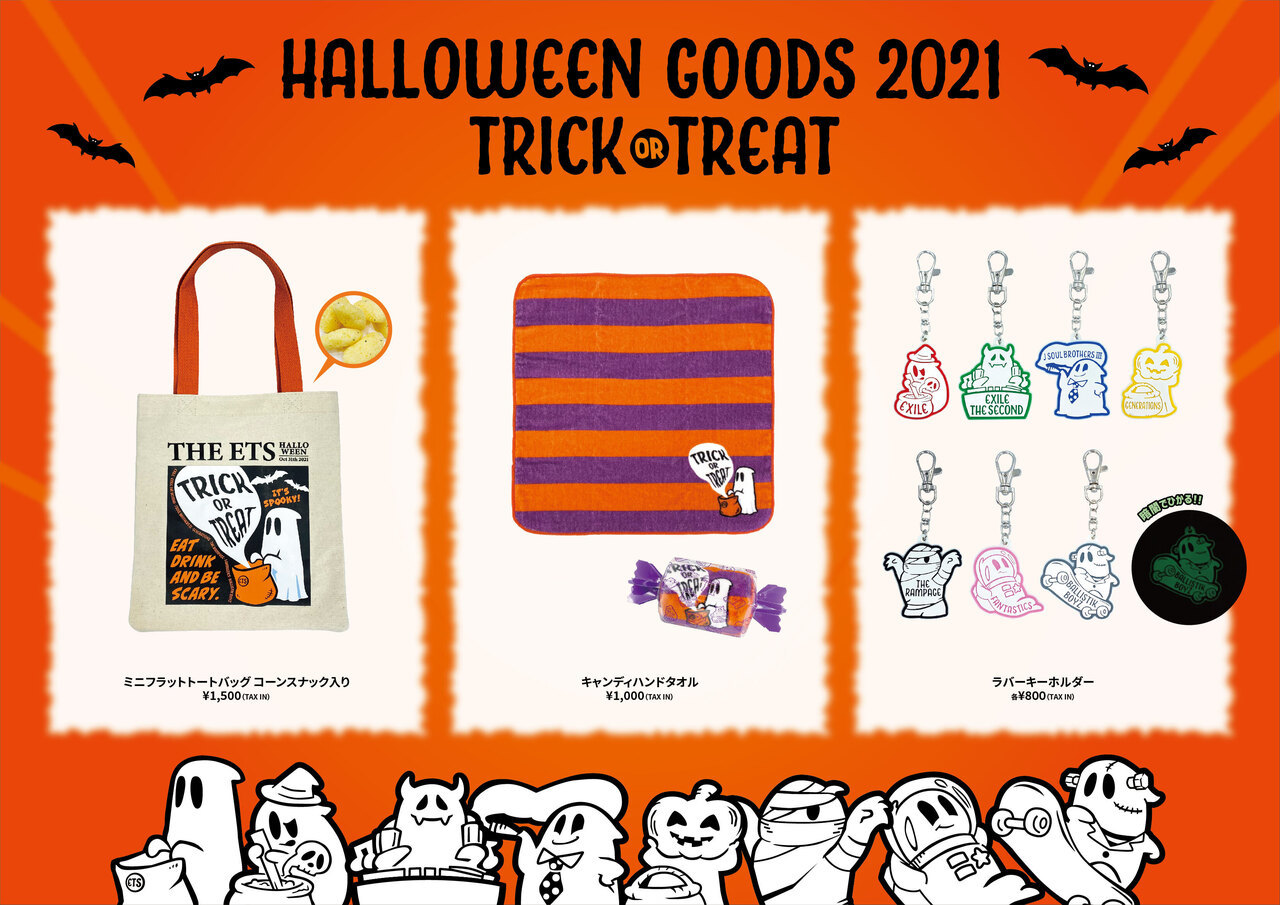 HALLOWEEN GOODS 2021 will be sold!!
There are mini flat tote bags with corn snacks, hand towels packaged like cute candies and luminous rubber key chains of EXILE, EXILE THE SECOND, J SOUL BROTHERS III, GENERATIONS, THE RAMPAGE, FANTASTICS and BALLISTIK BOYZ!!
Purchase these HALLOWEEN GOODS and fully enjoy Halloween☆
【On-sale Day】
From 12:00 on 10/4 (Mon.)
in EXILE TRIBE STATION TOKYO/EXILE TRIBE STATION OSAKA and EXILE TRIBE STATION ONLINE STORE!!
Click here for details