2022.05.13
【Tokyo Premiere to be held on 5/23 (Mon.)!】To hit the big screen in Japan on 6/3 (Fri.)! Keita Machida appearing in movie "Taiyou to Bolero"
Keita Machida appears in
movie "Taiyou to Bolero"
to be shown nationwide from 6/3 (Fri.)!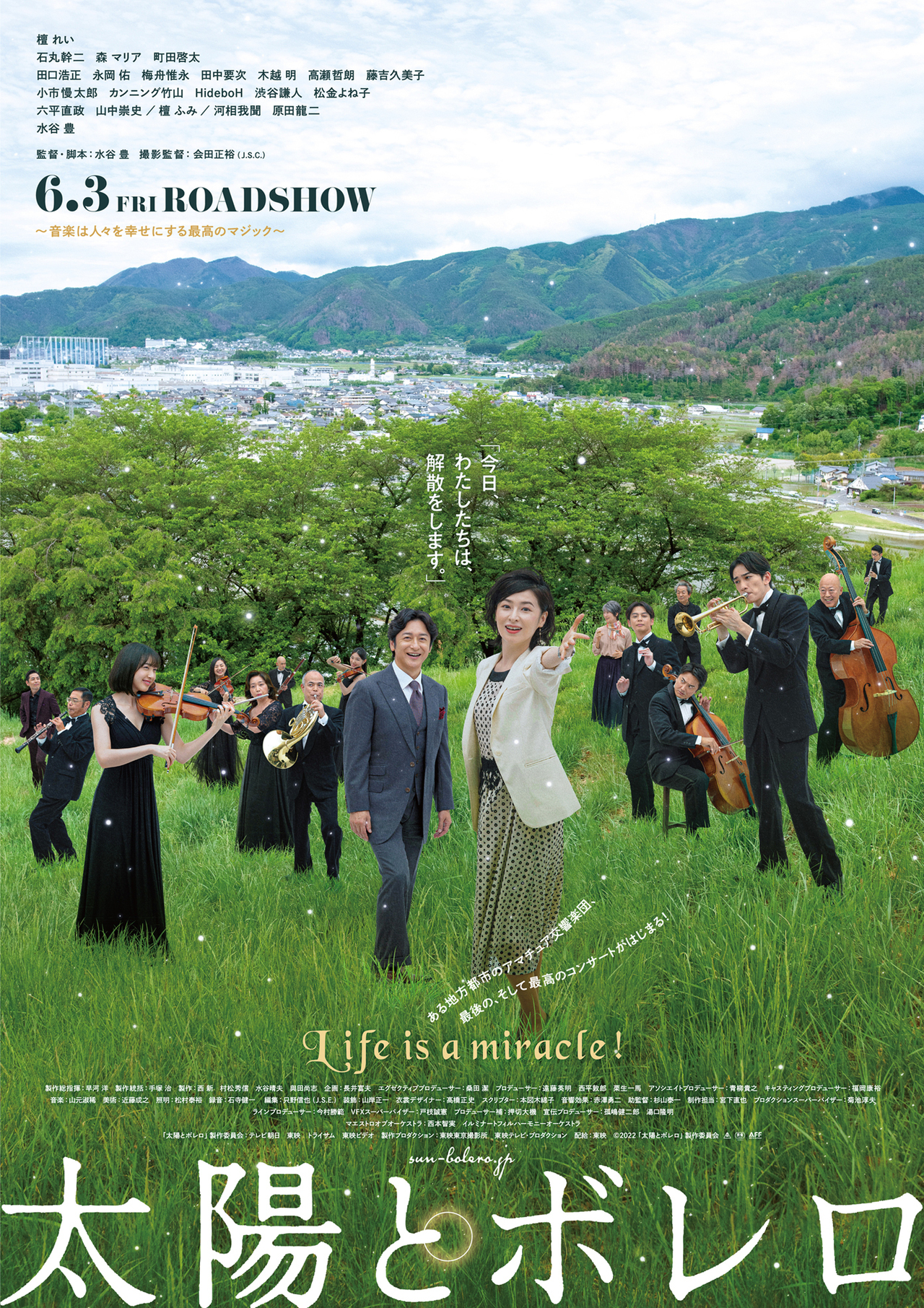 Keita Machida appears in movie "Taiyou to Bolero" which will be shown nationwide from 6/3 (Fri.)!
As the third work of Director Yutaka Mizutani who sticks to producing original movies, it is an entertainment work unrestrainedly depicting daily life of normal people who love music under the theme of "a classical orchestra".
Keita Machida plays Keisuke Tanoura who works for Yoshifumi Tsuruma (played by Kanji Ishimaru), the president of a second-hand car sales center who supports an amateur symphony orchestra with the protagonist Riko Hanamura (played by Rei Dan). At the same time, he plays trumpet in the orchestra.
Please pay attention to the acting skills of Keita Machida playing a trumpet player who loves music and orchestra but finds it so hard to put it straight into words that he almost misses them and the harmony by the cast members with distinct personalities!
Keita Machida will appear at the premiere in Tokyo on 5/23 (Mon.).
Be sure to check it out!
Click here for details of
the Tokyo Premiere
◆Special video◆
Interview videos of Rei Dan who plays the lead role and other cast members including Kanji Ishimaru, Keita Machida and Maria Mori about their thoughts on the work and their roles are included in the special video together with a making-of video which shows what happened during the filming of this work.
In addition to the 4 cast members mentioned above, the making-of video also shows how other actors and actress who have distinct personalities and were gathered by director Yutaka Mizutani took on the challenge of shooting in a pleasant atmosphere.
As Rei Dan says, "Every scene and cut is shining in every corner of the screen.". It is a wonderful making-of video showing how the cast members and director Mizutani created this work together in a great atmosphere.
◆Trailer◆
The trailer begins with the shocking line "Yayoi symphony orchestra that has continued for 18 years will be officially disbanded." by Riko Hanamura (played by Rei Dan) who initiated the orchestra. Initiator Riko has decided to disband the amateur Yayoi symphony orchestra that has been run for 18 years in a local city and announces that the last concert will be held.
However, the orchestra members with the unique characters take causal actions instead of following rules, causing conflicts among them. Riko is teased.
Can the disintegrated orchestra members become united?
As time goes by, the concert starts.
Although it is supposed to be the last performance, a series of scenes, which make people feel that various things still take place behind the scenes, trigger the orchestra members' expectation for the human drama.
So, will this orchestra embrace the best ending?
At the climax of the trailer, the performance scene where an orchestra member played by Keita Machida and other members are playing instruments is unveiled for the first time.
Almost all of the cast members try instruments for the first time. Therefore, they all practiced over and over again for this work. The instrumental sounds on the concert are all "made by themselves". The performance scene of the orchestra in the big concert hall is just overwhelming!
Be sure to experience the great power brought by the classic masterpiece "Bolero", played with various thoughts, on the big screen of the theater.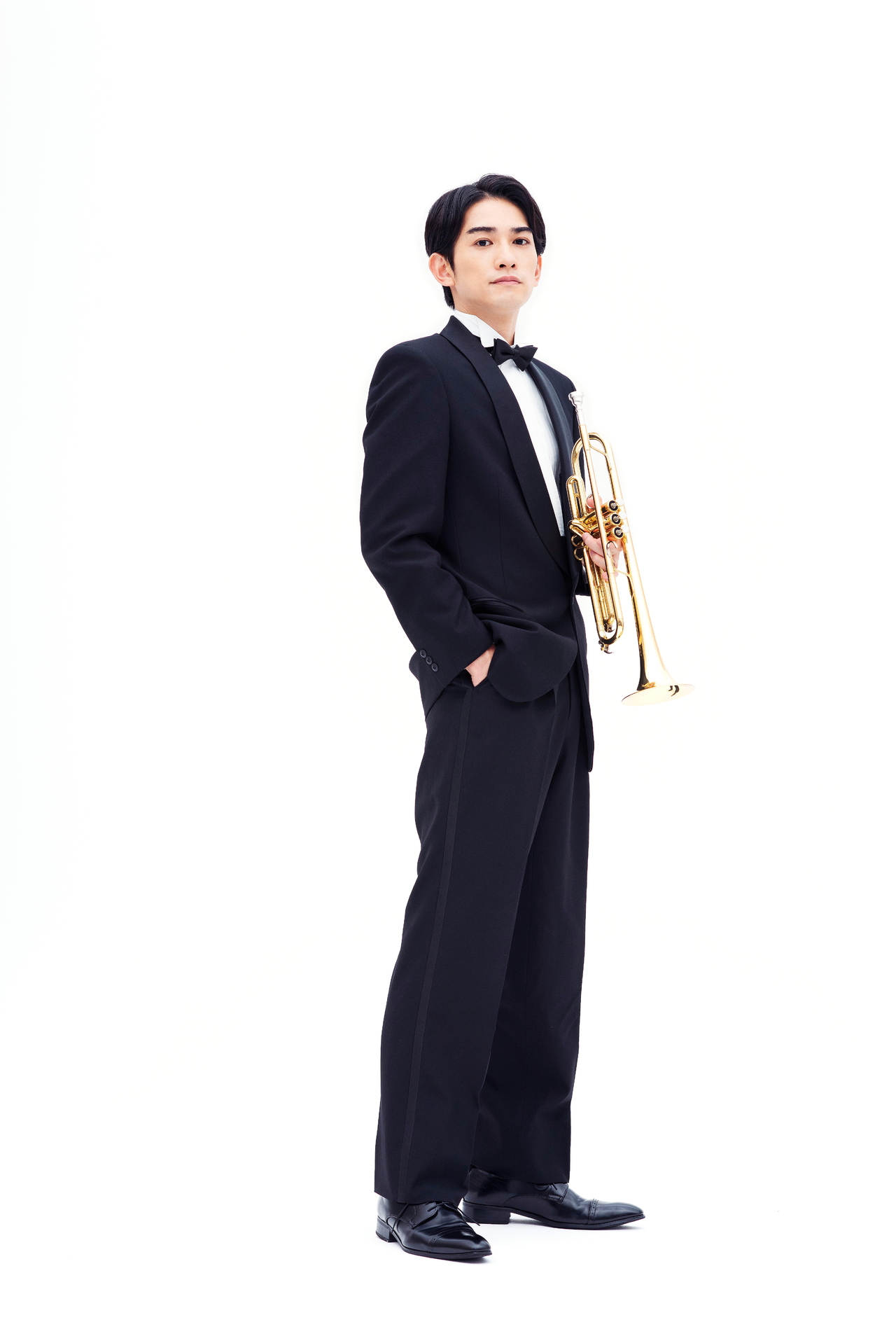 ■Keita Machida's Comment
I was very happy after being informed of participating in Mizutani's work.
Every time at the shooting site, I would receive director's instructions on acting. Why did I not notice them ahead? Besides frustration, how to digest the instructions in my way became my task. Actually, it brought me a lot of fun.
Keisuke is a trumpet player in the symphony orchestra.
I learned a bit about playing trumpet in my elementary school but it was hard to make a sound. It was a hard time to me.
I believe never will I have a chance to play an instrument with professionals in an instrumental ensemble scene. This is a valuable experience to me.
Unwilling to finish shooting with feelings that I had never experienced before, I made every shooting day unforgettable.
I think that vibe will be delivered by the video. Be sure to check the movie out!
In addition, atmosphere in the work will change as soon as charming guys pick up their instruments. Please pay attention to it.
Movie "Taiyou to Bolero"
【Story】
There is an amateur symphony orchestra in a local city.
The protagonist Riko Hanamura who initiated the orchestra has been holding events over 18 years with the members of distinctive personalities.
All of them are normal people who love music.
However, Riko is forced to make a decision: disband the orchestra, due to the painstaking operation of the orchestra in spite of her devotion.
Therefore, a splendid last concert will be lifted its curtain!
【Cast】
Rei Dan, Kanji Ishimaru, Keita Machida, Maria Moria
Hiromasa Taguchi, Tasuku Nagaoka, Ariei Umefune, Aki Kigoshi, Tetsuo Takase, Kumiko Fujiyoshi, Yoji Tanaka
Naomasa Musaka, Takashi Yamanaka, Gamon Kaai, Ryuji Harada, Fumi Dan
Yutaka Mizutani 
【Director & Scriptwriter】
Yutaka Mizutani  
【Production】
TOEI MOVIE STUDIOS Toei TV Production
【Distribution】
Toei
【Official Homepage】
sun-bolero.jp
©2022 "Taiyou to Bolero" Production Committee