2022.05.20
【Guest appearance of Shohei Urakawa!!】THE RAMPAGE from EXILE TRIBE's regular radio program bayfm "WEEKEND THE RAMPAGE" on air from 23:00 on 5/27 (Fri.)
A radio program where Zin & RIKU from THE RAMPAGE from EXILE TRIBE
serve as DJs
will bring happiness and excitement to your weekends!
"WEEKEND THE RAMPAGE"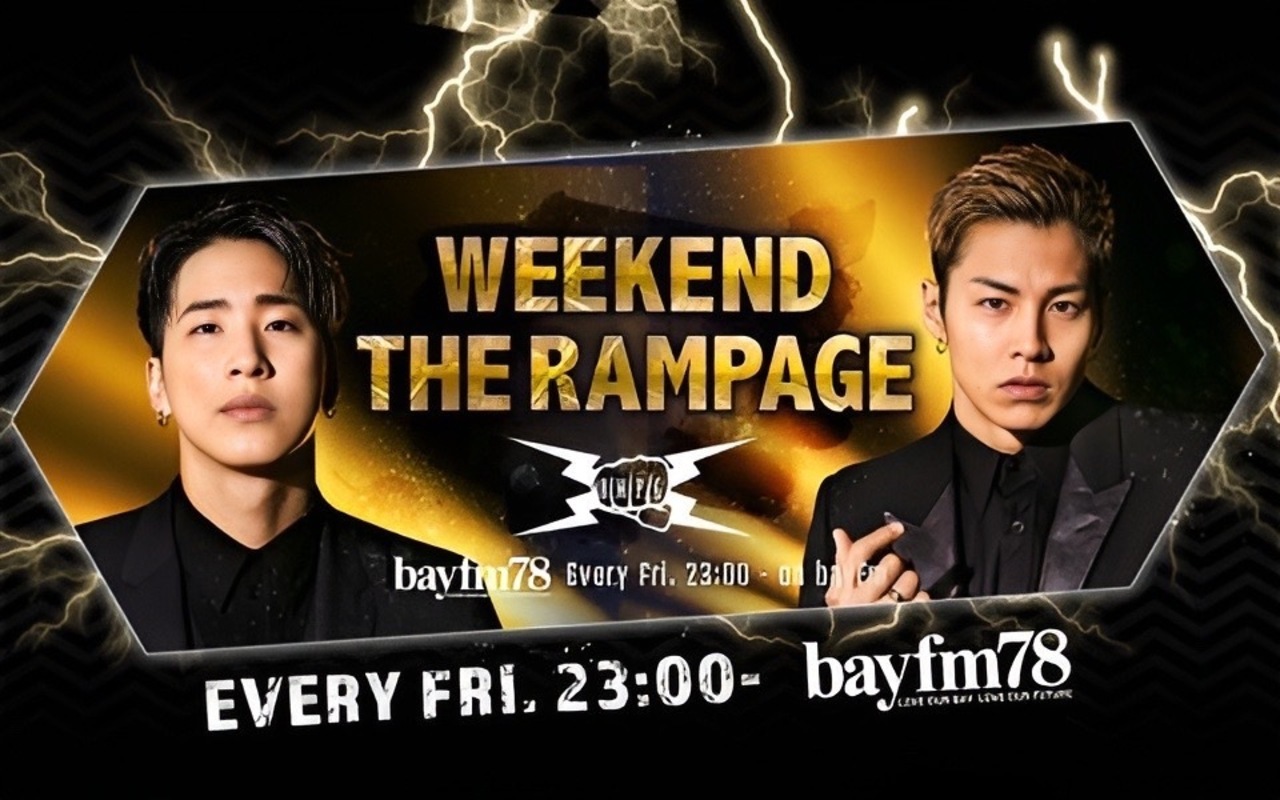 Apart from details about group activities and behind-the-scenes stories, the real side of each member will also be presented to you!
After the broadcast of the program, a special video that cannot be enjoyed on the program will be uploaded to niconico channel!
Shohei Urakawa will appear as a guest on the program broadcast on 5/27 (Fri.)!
Rich contents will be presented. Just look forward to it!!
bayfm "WEEKEND THE RAMPAGE"
【Broadcast Schedule】
5/27 (Fri.) 23:00 ~ 23:27
*The schedule has been changed since April.
【Lineup】
Zin
RIKU
Shohei Urakawa
【Program Email Address】
rmpg@bayfm.co.jp
The program is collecting mails from listeners!
We are looking forward to your feedback and questions!
【niconico channel Homepage】
http://ch.nicovideo.jp/bayfm78
【Program Official Twitter】
https://twitter.com/rmpg_bayfm